In-store communication brought to life.
Digital Signage allows you to enhance the shopping experience to attract and influence customers at the point of decision. Digital displays allows you to update content remotely, adapt the content to your customers and even create interraction through engaging content.
Traditional. Yet powerful.
Printed signage is the easiest yet powerful ways of communicating with your customers.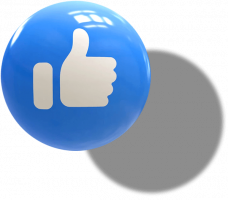 Be where your customers are.
Shoppa's Signage Software allows you to create and design templates made for social media while also utilizing enriched product data makes your workflow significantly more efficient an example of this is creating one video but multiple products, allowing you to produce more than one video but still only having to create one video. 
Interaction made possible.
Younger age groups use the phone every two minutes. Customers who use their phones spend 41% more time in the store than customers who don't (Ahlbom et al. 2017).
Today, we know that customers who use their mobile phone during a shopping trip buy, on average, 30% more than those who don't use it in-store (Nordfält and Ahlbom, Marketing in store, 2018). Therefore, we cannot exclude the mobile from in-store communication.
By including the mobile phone in-store communication, you can complement the messages in the digital and printed signs, thus creating additional interaction with the consumers. One example is to direct a customer to a website for more information about a product or perhaps show them something that inspires them, such as a recipe, to purchase complementary product
QR codes, site awareness and smarter apps are some useful examples of possibilities within mobile in-store communication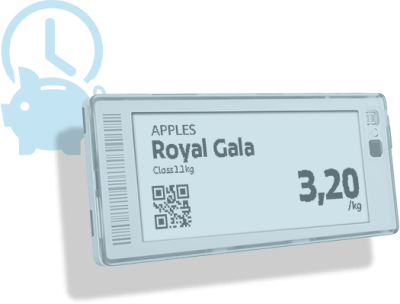 Be where your customers are.
With Shoppa's ESL solution, you can create labels customized for electronic shelf labels. All Shoppa's standard design tools and elements can be utilizied such as barcodes, QR-codes and pictures, the template will automatically be optimized to provide more clarity on low resolution electronic labels.